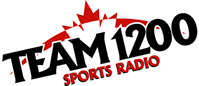 With more drama than a Presidential race.. the Stanley Cup Tournament Playoffs have had more mud slinging than a girl 'wrastlin' at the local bar. *wink*
Ottawa's
Team 1200
caught some serious heat when some of their broadcasters lampooned and inferred that Toronto's enforcer Tie Domi beats his wife. Domi's response is that he's thinking of taking legal action.
Toronto's Coach countered by sullying the image of the Ottawa Senators saying "The Senators misled the fans by giving off a vibe that they're all good guys when they're just as dirty".
In the Bruins v. Canadians series... things have gotten so ugly that it threatens the very fabric of the NHL's credibility. Mike Ribiero laid down on the ice and got the refs to stop action. Later, Ribiero was seen on the bench laughing. The Bruins questioned Ribiero's health and said that he may have just been faking. Then during the Bruins v. Canadians on Tuesdays game, Alexei Kovalev got slashed on the hand, ran into his own player and Boston scored the game winning OT goal. Experts theorized that Kovalev could not be that hurt through the glove.
The best part was that big Barry Melrose definitely looked pissed that the Canadians have stooped this low on ESPN's NHL2night.