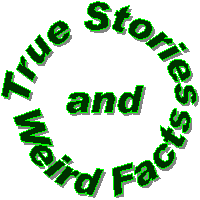 I was hoping that I would be immune to the blogger game that is currently going around. I've been "tagged" by two other bloggers already. But I'll play fair and go along with the rules of the game. The rules are just that you post 5 weird things about you that might not come up in everyday conversation. Then tell 5 other blogs to do the same.
The only problem was that I don't like straying from hockey on this blog. I keep that
a very strict rule
. And at this point, all the people have been tagged already, leaving me with some really difficult choices to tag on my own. So, I'm going to keep with my blog theme and do my best to tag others.
Just the facts:
1.) Not only do I enjoy blogging about hockey, I also enjoy writing fiction in general. In my spare time, I am working on a novel about a retired hockey player. Someday, I'll publish it and of course, shamelessly hock it around to my readers here. I'm also a very proficient writer in fanfiction and sci-fi.
2.) I once participated in a in-line hockey game that was organized by the local fans on the Official Pittsburgh Penguins Message Board. Unfortunately, I was so over my head from the talent level, I resigned myself to play goal for the rest of the night. I have pictures, but they are stuck on the hard drive of a laptop that doesn't work anymore.
3.) At Penn State University, I was the PA Announcer for the women's hockey team. I also served as public relations and communications.
4.) I once passed up on a trip to go to the hockey hall of fame when I was on a trip to Toronto in 1995. It was following a mistake that I had gotten lost and separated from my tourist group. Oh well, this time, I'll be able to see a lot of my favorite Penguins in there now.
5.) I have a small puck collection. My favorite ones have been the ones from the defunct New Haven Knights inaugural season and Penn State national championships.
So, I'm tagging
Cabana Blog
,
The Universal Cynic
,
P. Boyland
,
Cupchasers
,
Abel to Yzerman