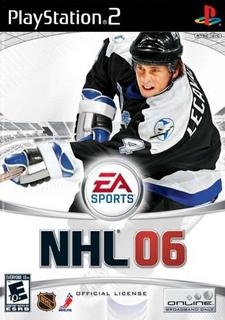 I guess I should start out by giving myself a small pat on the back for not impulsively reserving a copy or renting the latest hockey video game to hit the shelves.
EA Sports NHL 06 has arrived to satiate the needs of hockey fans worldwide who are anxiously awaiting the new season.
The Good stuff to praise
: EA Sports has brought back the "Create a player" feature to the NHL game which was disappointingly absent in last years version. However, they have upgraded the feature to allow the user to update or rework the real players stats in the game.
The bad stuff to be disappointed about
: No Sidney or Ovechkin.